Overview of Key Specification Items
It is easy to get lost in the details of a specification and lose sight of the fundamentals that most relate to your design intent.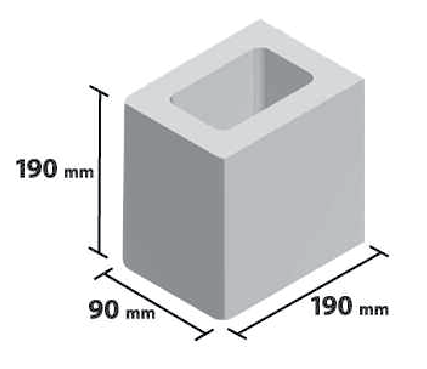 SPECIFYING CONCRETE MASONRY UNITS (CMUs):
In Canada, the material standard used for specifying concrete masonry units is the CSA standard A165 Series, along with colour and texture. Leave the weight and method of verifying compliance with the design strength (f'm) (Unit Strength or Prism method) to the S-1 (Structural) Sheet. 
CSA A165.1 identifies a small, yet comprehensive set of unit
properties which are known to markedly influence concrete
masonry design and construction, and affect the structural
performance of constructed concrete block masonry and
its durability. It identifies four physical properties, and either
further classifies or specifies minimum requirements for each.
These properties include:
1. Solid Content;
2. Specified Compressive Strength;
3. Concrete Type (Density and Absorption); and,
4. Moisture Content.
SPECIFYING MASONRY MORTAR
Only specify that the masonry mortar meets the requirements of CSA A179-04 and any color that may be required. Leave the mortar Type (N or S) to the S-1 (Structural) Sheet.
Do not specify a mortar strength. Mortar meeting the requirements of CSA A179 meet the physical properties required for the Type specified (i.e. compressive strength). 
COLOURED MORTAR
Compatible coloured mortar should be used to compliment wall construction of single or twin tone coloured units.
PRE-PACKAGED BULK MORTAR
Pre-engineered, pre-mixed bulk mortar is available for on-site job applications. Contents are a Portland cement and lime mix which produces a mortar with good workability and excellent end results. Consistent quality in application is assured as well as considerable space and labour savings.
SPECIFYING MASONRY GROUT
Grout is simply a high slump, small aggregate concrete mix. A reinforced masonry wall is partially grouted with reinforced horizontal bond beams and designated reinforced vertical cores filled. In some cases the wall is completely grouted. Specify that the masonry grout must meet the requirements of CSA A179-04. Leave the strength requirements to the S-1 (Structural) Sheet. 
MORTAR JOINTS
Specify that mortar joints should be tooled to form a waterproof joint and a tight bond with the CMUs. A concave tooled joint is most commonly used.
Specify that mortar joints should be "face shell deep" and should be tooled when "thumb print hard".
Any mortar joints that are cracked or not bonded with the face shells of the CMUs should be removed and joints repointed prior to grout placement.
CONSTRUCTION TOLERANCES
Construction tolerances should be specified to meet the requirements of CAN3-A371. Note that construction tolerances are intentionally compatible with material manufacturing tolerances.
QUALITY CONTROL AND TESTING PROGRAM
A quality control and testing program should be specified to meet the requirements of CSA Standards.
MOVEMENT AND CONTROL JOINTS
Movement and control joints should be specified and located on the project documents by the design team. Movement and control joint locations should never be left to the discretion of the contractor.