Pacific Coast
Pacific Coast was born in 1953  – Family owned – then and now.

The group of companies manufacture Drywall, Asphalt roofing, Clay brick, pavers and pipe, post-consumer re-cycling, wholesale distribution, Contracting and Transport services.

Basalite was acquired by Pacific Coast Building Products in 1979.
In 2020 Pacific Coast celebrated its 67th year of service to the building supplies industry. What began with four family members and a single lumberyard has grown into 3,200 employees, 75 locations and 74,000 products.
Basalite Canada 
2003 – Basalite expands into Canada by purchasing Ocean Concrete Block and Dry Mix divisions.
2012 – New 38,000 sqft Dry Mix facility built on the Surrey campus.
2013 – New greenfield facility – Calgary Dry Mix plant
2016/17 – New 40,000 sqft Tiger Block and Paver plant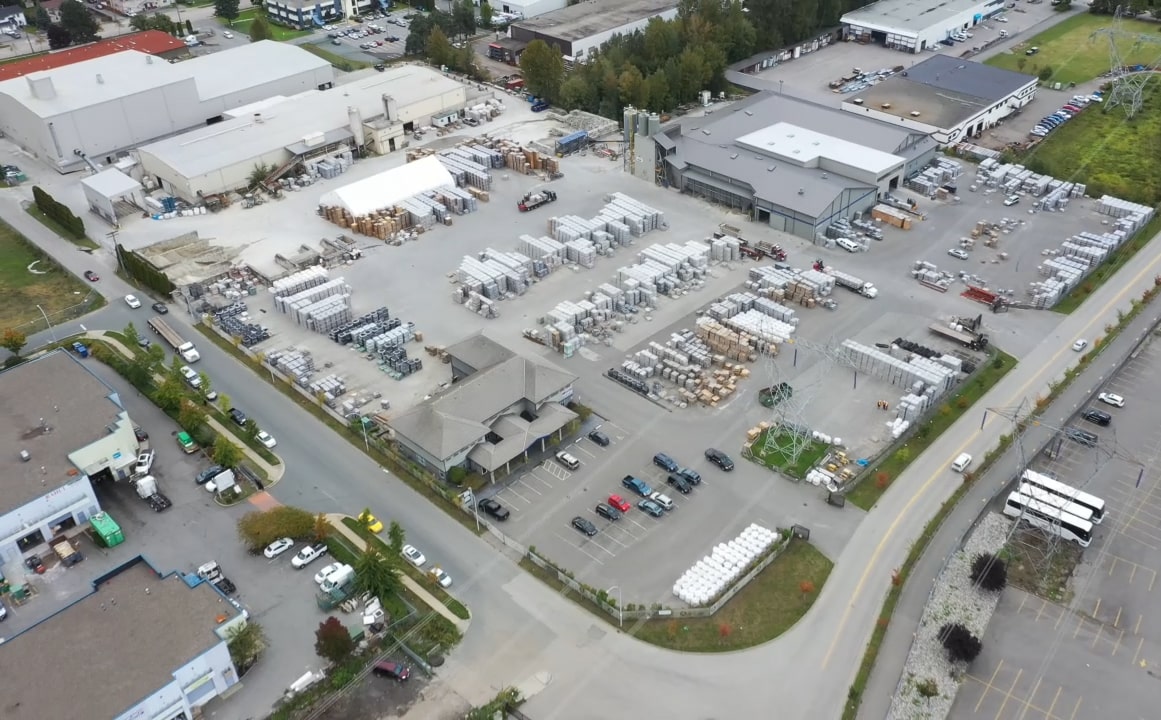 Basalite Values
Basalite's Core Values guide our behavior and our business. The test of a company's values is not what is written or said, but by the actions and decisions made every day.
INTEGRITY: consistent behavior that is genuine, truthful and forthright.
SAFETY: an environment in which people take uncompromising responsibility to protect themselves and others.
RESPECT: is recognizing each person, their contribution and perspective.
CUSTOMER FOCUS: our customers' success promotes our success.
QUALITY: is performance that meets or exceeds expectations and industry standards.
INNOVATION: is forward thinking that results in creative ideas that position our organization for success.
FINANCIAL SUCCESS: is assurance of the profitability and stability of the Organization.